Merry Christmas Bears Fan!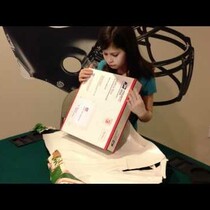 Posted December 20th, 2013 @ 9:01am
Listen... I just had a conversation with my son about respecting every gift that he gets. I know kids can be spoiled and act like brats when they don't get what they want. But for some reason, I totally respect the reaction of this Bears Super Fan...