Dustin Pedroia believes in Bigfoot.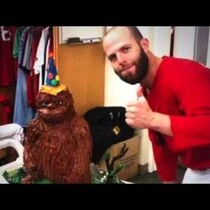 Posted January 29th, 2014 @ 3:44pm
Pedroia was on a guest on WEEI the other day when he dropped Sasquatch knowledge on the host. Apparently, there is quite the background story on how much he enjoys the idea of the creature existing. The audio is fantastic.