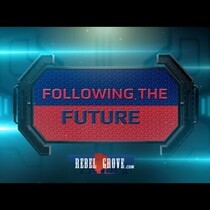 Posted March 7th, 2014 @ 10:56am
Jeremy Liggins is a JUCO signee for Ole Miss. He was originally committed to LSU, but the real story is his weight. Freeze says he weighs over 300 pounds right now.
"He's gotten a bit out of shape ... but he's fighting to get himself down and has already lost 12 pounds. We're real anxious to get to spring and try him out at both at the tight end spot and at quarterback."
Love the fat QB for one reason. You always see the quote about throwing the ball over 70 yards. That is like the "sneaky athletic" tag we drop on white baskeball players.
h/t:barstool