Marcus Mariota Will Be an NFL Journeyman for the Rest of His Career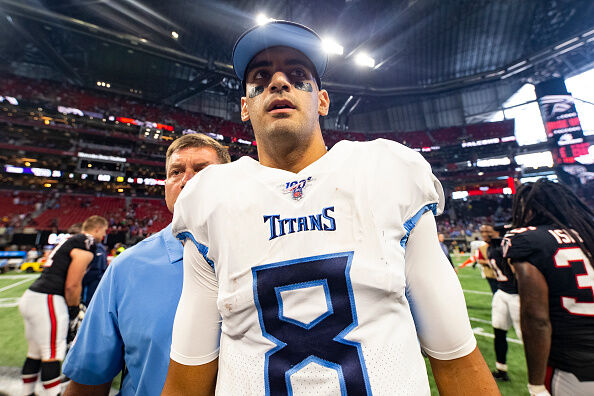 Ben Maller:

"Marcus Mariota showed some flashes of greatness early but if you look at his overall body of work he has been an abject failure… The guy was the second overall pick, has not had a 3,500-passing yards season, and has had 25 of his 62 games end without a touchdown pass. I hope he's ready for the hobo lifestyle because he's about to jump on the merry-go-round in 2020, and it's a nomadic lifestyle once you fall out of favor with the team who drafts you."

(Full Audio at Bottom of Page)
Listen to Ben Maller explain why he's lost faith in Marcus Mariota ever being a dependable starting quarterback in the NFL again, as the former no. 2 pick has lost his job to former Dolphins flame out Ryan Tannehill.
Mariota appears to be cooked in Tennessee, as the fifth and final year of his contract will come off the books after this season. He will soon begin an uncertain stay on the free agent wire in a quarterback market that could be very crowded.
Mariota is 29-32 for his career, which isn't terrible considering he had three consecutive 9-7 seasons from 2017-2019, but he ranks second to last in the NFL in QBR at the moment, as he's only thrown for 76 touchdowns in 62 career games.
Check out the audio below as Maller details why Mariota's future is very clouded at the moment.