Dak Prescott is a Phony Mirage Who Can Only Beat Up on NFL Bottom Feeders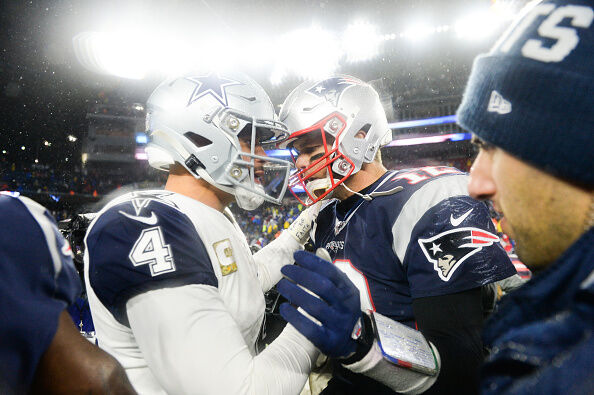 Ben Maller:

"Some in the media were hyping up Dak Prescott like he was an MVP candidate… He's been lighting up the scoreboard against some of the NFL's great bottom feeders and the worst pass defenses in football, but this was finally the opportunity for him to show that he's not a FRAUD. He couldn't do it! He is a tantalizing MIRAGE and an optical illusion. He's a PHONY and his stats aren't real. The Cowboys have played only four teams with a winning record and in those four games they are 0-4. He can only put up huge numbers against terrible teams or run it up in garbage time."

(Full Audio at Bottom of Page)
Listen to Ben Maller explain why he thinks Dallas Cowboys quarterback Dak Prescott is a phony mirage a day after his NFL MVP candidacy was eviscerated in monsoon conditions at Foxboro Sunday afternoon.
Prescott posted a puny 15.3 QBR game without a touchdown in the Cowboys' 13-9 loss against the 10-1 Patriots that dropped the Cowboys record against teams over .500 to 0-4.
Check out the audio below as Maller details why it's time the Prescott fanboys and loyalists in the media admit that this could guy is a fake superstar who can only do his most profound damage against the league's doormats like the Dolphins, Giants, Redskins, and Lions.