Patrick Mahomes and the Kansas City Chiefs Will Never Become an NFL Dynasty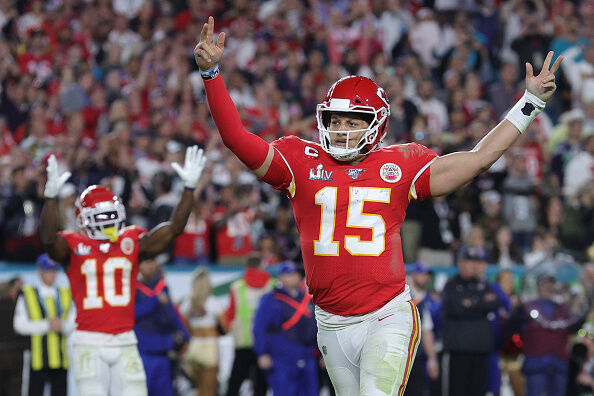 Ben Maller:

"Are you going to buy or sell the Chiefs as a burgeoning NFL dynasty? I'm going to SELL. What the Patriots were able to do, I don't think that is going to be matched by Kansas City or anybody else. Patrick Mahomes is about to get PAID which means the Chiefs are about to get PLAYED. History has shown with few expectations that when you break the bank when it comes to a quarterback, you then eliminate any possibility for a dynasty. The secret spice for the Patriots was that they never had to pay Tom Brady top dollar and the Patriots were able to circumvent the most expensive part of the salary cap. Forty million dollars a year is going to be a massive burden for the Chiefs and you're going to have to unload players you don't want to get rid of. One of the byproducts of winning is the championship hangover and the 'Disease of Me', and the Chiefs now have the bullseye on their back."

(Full Audio at Bottom of Page)
Listen to Ben Maller explain why he doesn't buy into the idea of the Super Bowl LIV champion Kansas City Chiefs beginning a dynasty with their 24-year-old phenom quarterback Patrick Mahomes.
Mahomes is two years out from his first bout with free agency, and will certainly be signing the largest contract in NFL history in a deal that could potentially soar past the $40 million per season plateau.
Despite everyone around the league willing to pay the superhuman Super Bowl MVP that type of money for his historically elite talents, it doesn't mean that his burly contract won't become a payroll liability.
Check out the audio below as Maller details why not only will Mahomes' impending fortune greatly hinder the Chiefs building a legitimate Super Bowl caliber supporting cast, but also explains how the Chiefs may struggle being the 'hunted' instead of the 'hunter'.